Molly of Denali Celebration
SF Tlingit & Haida Community Council
Description
San Francisco Tlingit & Haida Community Council and Sealaska are excited to participate in the Molly of Denali preview with KVIE public television.
Follow the adventures of feisty and resourceful 10-year-old Molly Mabray who has daily adventures with her dog Suki and friends Tooey and Trini. This animated action-adventure is targeted for children ages 4-8 showcasing values paramount to all Alaskan Native cultures. These values will be woven into each storyline and provide learning moments throughout the show.
Enjoy crafts, snacks, stories and a viewing of this new show. This celebration is for all ages and will be fun for the whole family!
Wáats'asdíyei, Joseph (Joe) Yates from Anchorage, Alaska will be joining the celebration of Molly of Denali here in Sacramento. He has been active in the production of the Molly of Denali PBS program. Joe Yates is one of several writers for the new PBS show Molly of Denali. He was one of the main writers for the Native Youth Olympics episode and writing in other episodes that are still in animation production.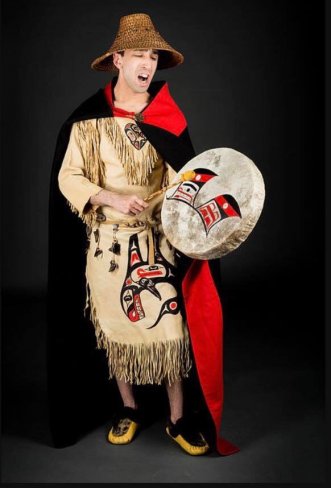 Joe Yates is from Craig Alaska on Prince of Wales Island. He currently lives in Anchorage, Alaska with his wife Charlene and daughter Nayak'aq Yáahl Yates. Joe has been very active in our Xáad Kíl(Haida language) revitalization. He has won many awards throughout his career as a young Haida screen writer. His most known award is Voices of Our Ancestors. Hawáa Gunalchéesh Wáats'asdíyei Joseph Yates for your incredible work in our native community. Check out Alaskanfilms.com for more of his information.
Vera Bedard is a Tlingit and Dena'ina artist who was born in Craig, Alaska and grew up all over Alaska. She is editor of First Alaskans Magazine, playwright-in-residence at Perseverance Theatre through the Andrew Mellon Playwright Residency Program, and writer for the PBS KIDS animated children's program "Molly of Denali." She has won numerous writing and editing awards, including the Rasmuson Foundation Individual Artist Award and Alaska State Literary Award. Vera currently resides in Anchorage with her husband Joe Bedard, and too many cats.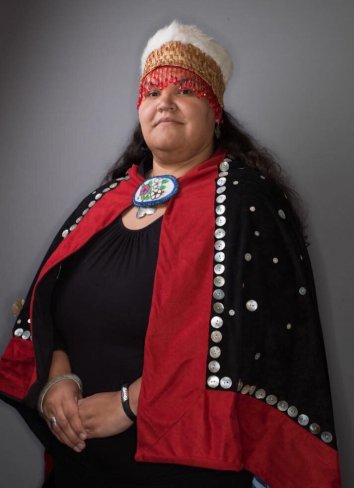 Although Her episode New Nivagi has been aired on PBS and the PBS app it is exciting to know Monday it will be going National.
She is currently in Juneau, Alaska working on her Devilfish play. Devilfish play is inspired from traditional Tlingit legend that imagines the beginning of the Tlingit people.
Congratulations Vera on your amazing work and we look forward to watching your future.
Molly of Denali is available streaming on the PBS KIDS app on your phone, Apple TV, Roku, Amazon Fire, etc.